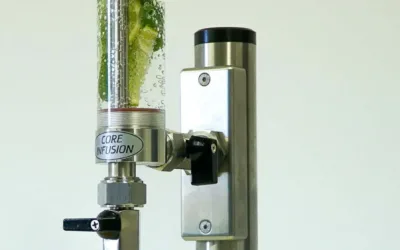 A unique apparatus used for infusing cocktails, a variety of flavoured water, or most other beverages.
Visually elevate your dispensing capabilities.
Great visual aid for draft wine dispense.
Works with pre-batched cocktails, infused water, and more.
Clear sight glass allows patrons to view infusion process first hand.
Compatible with all standard beer towers.
Standard threaded mounting connection for easy installation, Collet connection for product inlet.
Easily disassembled for filling and cleaning.
read more